Your
face
in
the
digital
world
Your website is the face of the digital world and it is important that it represents you in the best possible way. An attractive and user-friendly website is essential to attract visitors and potential customers. First impressions are crucial and a well-designed website can help create a positive impression. In addition, a user-friendly website helps visitors to find what they are looking for easily and smoothly, which can increase their satisfaction and loyalty. A website that is difficult to use or looks unattractive can quickly drive visitors to another site. So make sure you invest in an attractive and user-friendly website to make the most of your online presence and create a positive experience for your visitors and customers.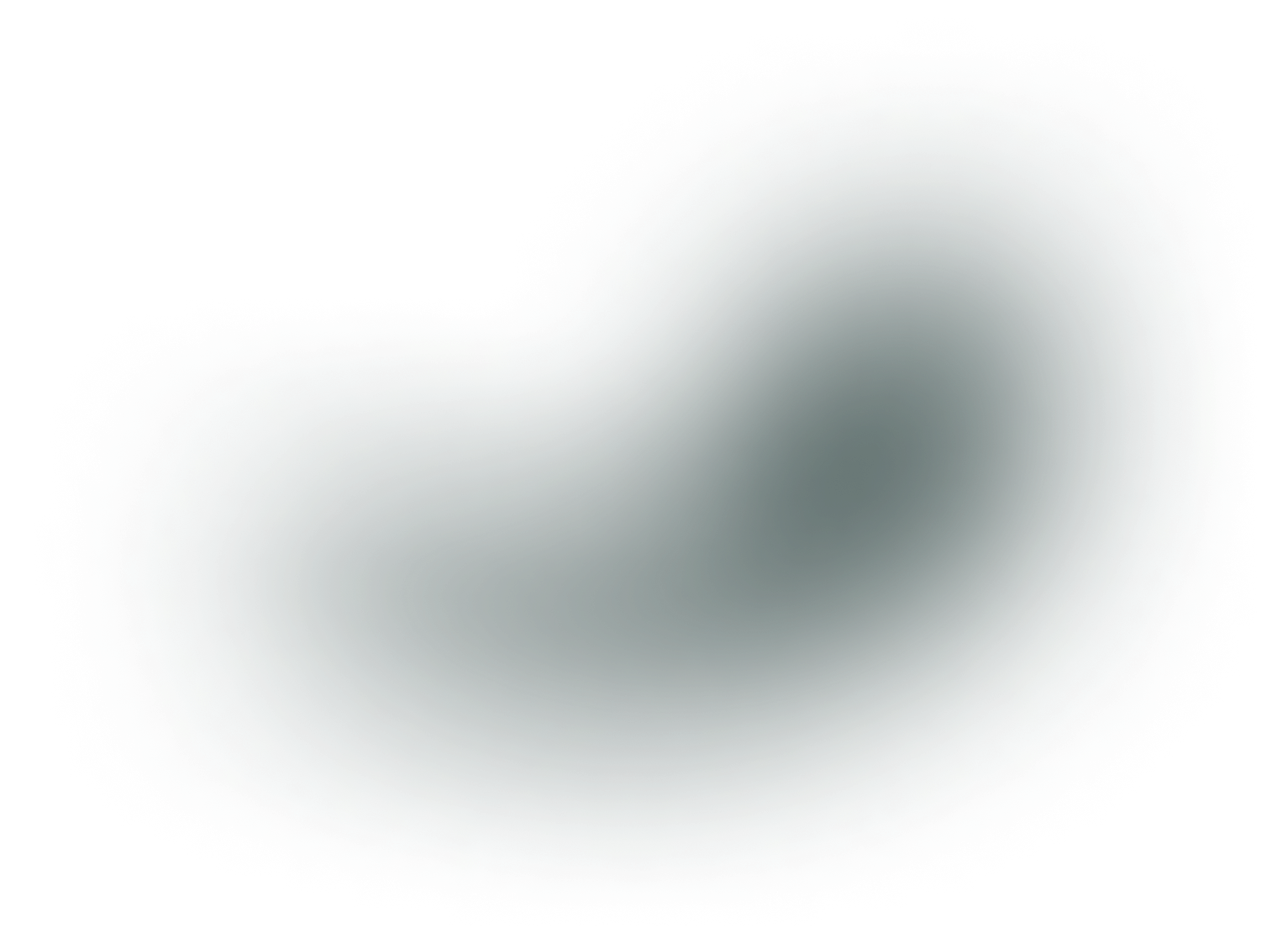 When it comes to developing a website, sketches and mockups are like having a map to reach your destination. An outline is like drawing up a basic plan for your trip and seeing where you will go. A mockup goes one step further by showing you what your trip will look like and the places you will visit. Similarly, sketches and mockups help us visualize how a website will look and function before it is actually developed. It allows us to make adjustments and improvements in advance, saving time and money in the end. So if you want a website that is both beautiful and functional, make sure to include sketches and mockups in your web development process!
UX and design are important factors in web development, as they can affect how visitors experience your website. UX stands for user experience and is about creating a positive and smooth experience for visitors. This means thinking about everything from navigation and layout to how text and images are presented on the website. Design is about creating an attractive and appealing aesthetic that entices visitors to stay and explore your website. A well-thought-out UX and design can also help increase conversions and engagement on your website. So be sure to invest in professional UX and design when developing your website to create a positive and memorable experience for your visitors and customers.
Creating a website that is visible and ranks highly on search engines like Google is important to attract new visitors and customers. A key factor in achieving this is creating SEO-friendly copy, or search engine optimized text. This involves creating relevant and engaging text that also includes the keywords and phrases that people search for online. This way, you can increase the chances of your website appearing higher up in the search results.

Our experienced copywriters at Searchminds can help you create SEO-friendly copy that will help your website appear and rank higher on search engines. We work with you to understand your needs and goals, and then create copy that is both search engine optimized and engaging for your visitors. So if you want to increase visibility and attract new visitors and customers to your website, SEO copy is an important factor to consider in web development.
Now that we've talked about on-page optimization, let's not forget about off-page optimization. This is about building links from other trusted sites that are related to your business. Knowing which pages provide good or bad links can be tricky, and may require technical knowledge and experience with Google's algorithms. Some links may even hurt your site instead of helping.

While on-page optimization is limited to what you can do on your site, off-page optimization is a big part of improving your search engine rankings. So make sure you have control over both on-page and off-page optimization to ensure you are visible on the search engines and reach your customers.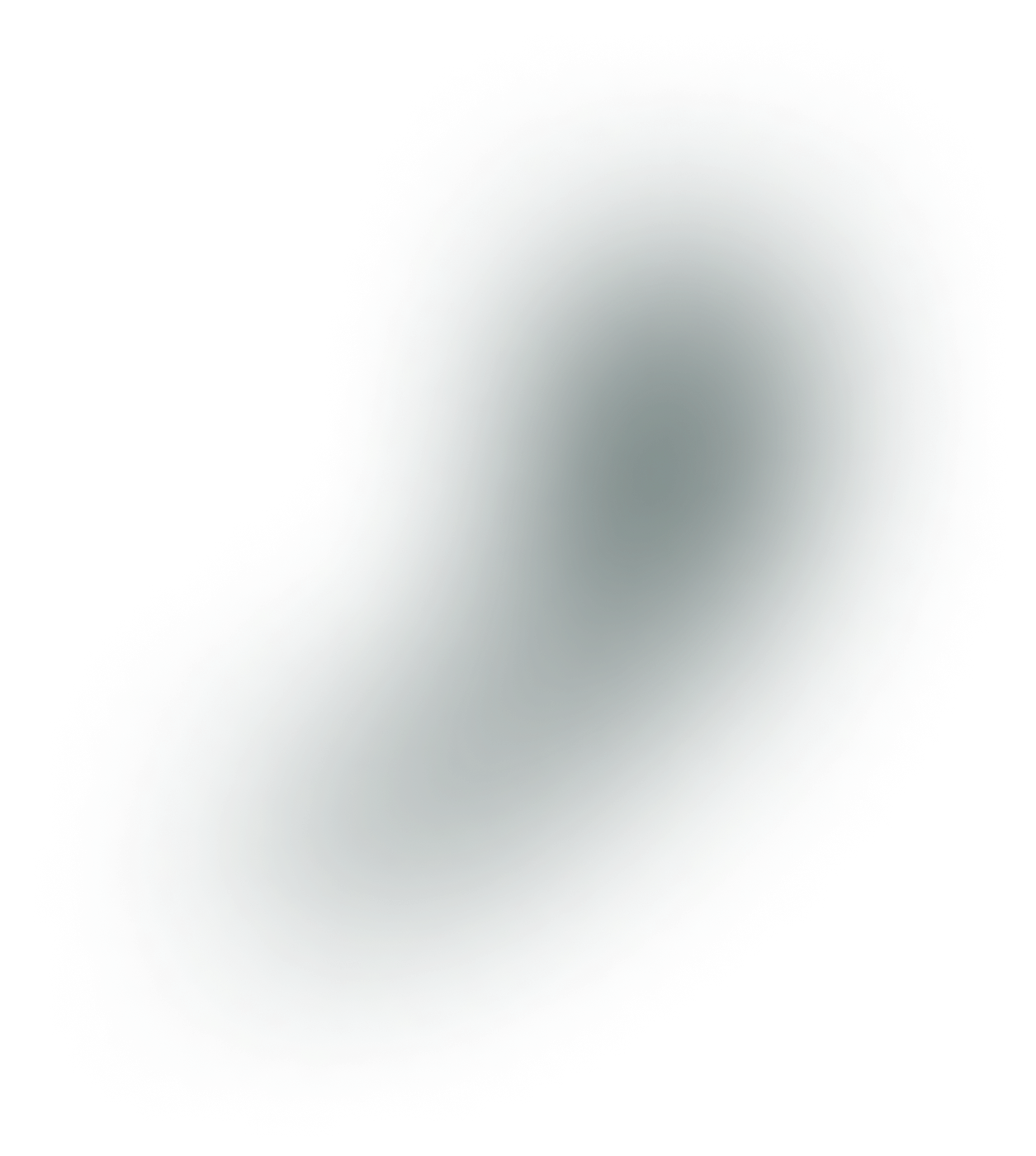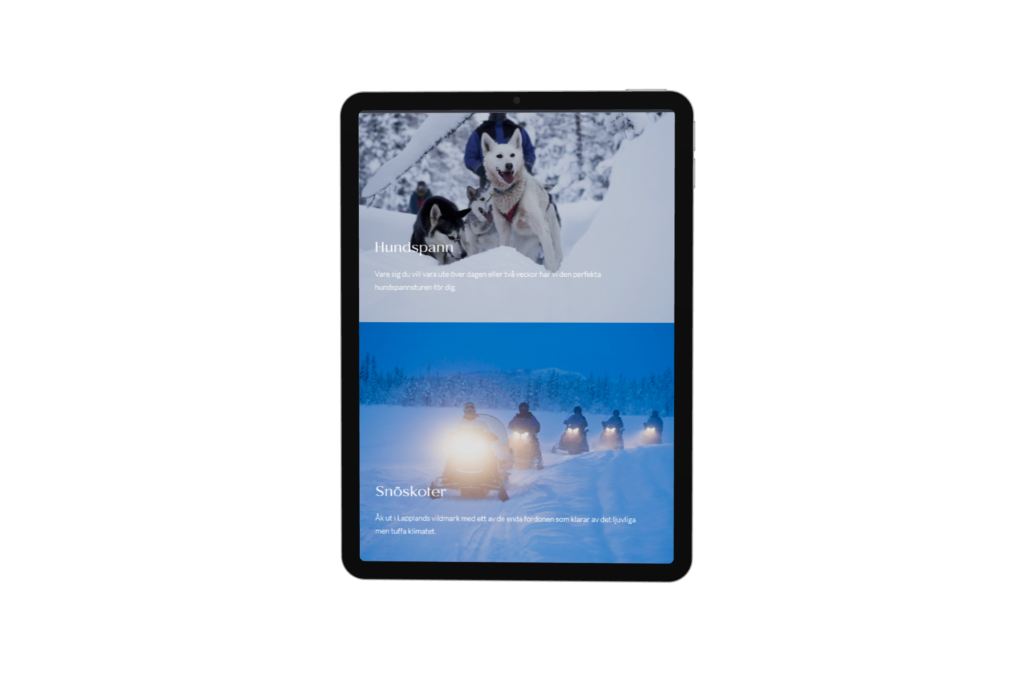 Web development is the process of creating and developing a website from scratch, from design and layout to functionality and content. It is important to have a website that works smoothly and gives the user a pleasant experience, no matter what device they use to visit the website.

Responsive design is an important part of web development today. It means that the website automatically adapts to the device the user is visiting it on, whether it is a smartphone, tablet or computer. This is crucial to providing a good experience for users and means that they do not have to zoom or scroll around to read the content.

Another important element of web development is having a clear message. This involves creating a website that provides the user with clear information about the company, its services and products. By having a simple and clear structure on the website, users can quickly find what they are looking for and make a decision to buy or contact the company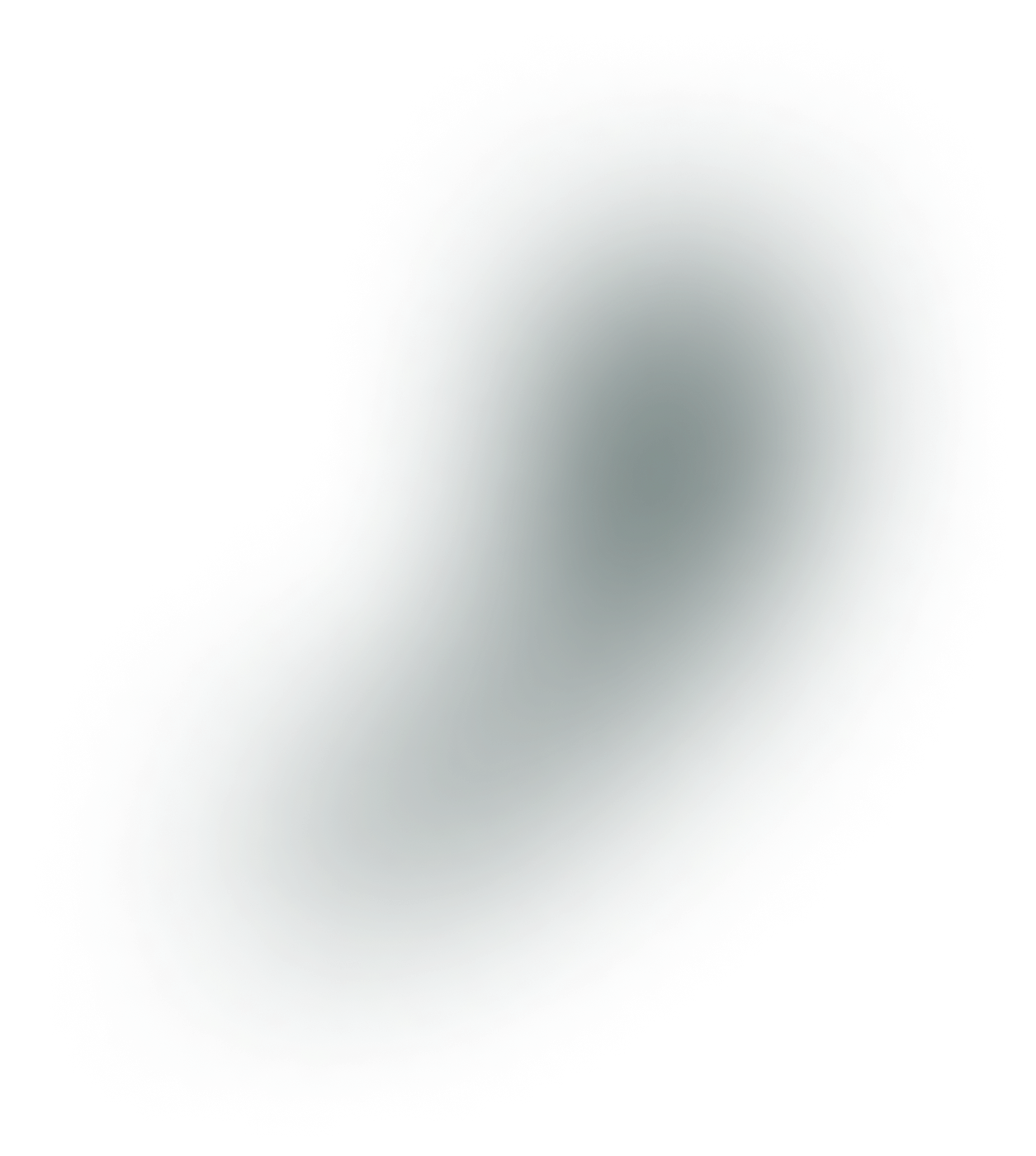 The
importance
of
a
user-friendly
and
responsive
website?
Having a clear and user-friendly website is essential to attract new visitors and convert them into customers. To achieve this, your website needs to be responsive, i.e. adaptable to all types of devices, such as computers, tablets and mobile phones. This is especially important today as more and more people use mobile devices to browse the web. If your website is not responsive, it can be perceived as difficult to use and visitors can lose interest quickly.


In addition to responsiveness, it is also important to have a website that is convertible, that is, a website that has a clear goal and is optimized to achieve that goal. This may involve getting visitors to fill in a contact form, place an order or book a meeting. By having a clear goal, you can focus on creating a website that leads visitors towards that goal, thus increasing the chance of them actually converting.
The
journey
towards
a
new
website
Start-up of the web production
Every project starts with an exciting kick-off meeting where you can meet our fantastic team and get to know us a little more personally. We love to hear about your business, problems and challenges, and we like to ask lots of questions to get the best possible picture.


We work with you to define the purpose of your website, based on your vision and goals, to suit both you and your audience. We are careful to look at details and specifications, we go through your priorities together – what is a requirement and what is a desire.
We are super excited to work with you and create a website that really stands out!


So, if you have an exciting project that you want to kick-start, don't hesitate to get in touch and let's see what we can do together? We look forward to getting to know you!
Sketch and mockup based on your vision and goals
It is important for us to work closely with you during this phase, so that everything is exactly as you want it. Based on what we agreed in the start-up phase, we produce a simple mockup that shows the design of your new face. This sketch gives an initial idea of what the website will look like and how the information will be presented.


Once the structure is nailed down, we move on to the design phase. We have a strong focus on UX, i.e. how user-friendly your website should be for your visitors. Our designer creates a unique design based on your goals and what you want visitors to do on the site, such as contacting you via a form or finding the information easily on the pages. We also use prototypes to test different features and to show you what the website will look like. This makes it easier for us to find any flaws and make improvements, while giving you a clearer picture of what the end result will look like. Using prototypes also reduces the risk of misunderstandings between designers and developers, ensuring a smoother process and a website that meets all your requirements and wishes.
After your feedback on the design, we start the development. At Searchminds, we often have an internal meeting to ensure that everyone is on the right track regarding design, expectations and the project as a whole. During the development phase, the project is divided into smaller tasks so that we always know what is being done and when it will be completed. During development, we test in parallel with different devices and browsers to ensure that everything is responsive.


As the project nears completion (final phase), we perform a final test of the website to ensure that everything looks good and works as it should before we launch the new website.
As no two projects are the same, the content phase tends to be different. When we build a new website, it is common that there is a need for fresh and relevant content. Some of the texts and images from your old website can be reused, while others need to be replaced to be more in line with your new goals. It is also important that all texts are optimized for search engines, so that you can appear high up in the search results.


We have skilled copywriters who are happy to create new texts that are adapted to increase the visibility of your keywords. Should you also want help with image material, we will of course help you with this as well – everything to make your new website stand out from the crowd.
It's finally time to launch your new and improved website! But before we can send it out into the world, we need to make sure everything works properly. That's why we conduct a thorough final test where we test all existing pages and all new features. We also double-check that everything is technically sound and that you are happy with the results. Once we've reviewed everything from top to bottom and received your approval, it's time to launch your fantastic new website.
Frequently
asked
questions
What are the benefits of having a website for my business?
There are many benefits to having a website for your business, below is a list of some of the benefits:
Accessibility: A website makes your business accessible 24/7, all year round, giving potential customers the opportunity to learn more about your products or services at any time.
Marketing: A website provides a platform for marketing your business and products to a wide audience. You can also use your website to communicate with your customers by offering newsletters, blog posts and social media updates.
Increased credibility: A professionally designed website provides a sense of credibility and trustworthiness for your business, which can increase trust from potential customers and help increase conversion rates.
Competitive advantage: In a digital age, a website is almost a necessity to compete with other businesses. By having a website, you can meet customers' expectations of a modern and professional business.
Increased customer base: Having a website increases your visibility and reach, which can help you reach a larger customer base and increase your sales.
In summary, a website can help your business increase its visibility, credibility and competitive advantage, as well as provide a platform for marketing and communication with your customers.reach, which can help reach a larger customer base and increase your sales.
How much does a new website for my company cost?
The cost of creating a new website for your business can vary depending on a number of factors, such as:
Scope: The size and scope of the website will affect the cost. A smaller site with basic features may cost less than a larger site with more advanced features.
Design: The cost of designing and developing your website depends on the complexity of the design and the number of customizations needed to fit your brand.
Functionality: If your website needs advanced features, such as e-commerce or booking systems, this can affect the cost.
Maintenance: Maintenance costs for your website, including updates and support, can also affect the overall cost.
Hosting: Hosting a website always involves a monthly cost. The price varies depending on the scope and size of the website.
It is important to discuss your needs with a web agency to get an accurate quote based on your specific requirements and wishes. Contact us for a free quote and we will develop a solution for a unique website for your business!
Can a company create a website for free?
Yes, as a business you can create a website for free using a web platform such as Wix, WordPress or Weebly. These platforms offer free plans with basic features and templates to create a simple website.
But it's important to note that free plans often have some limitations, such as ad serving or limited storage space, which can be a dealbreaker for many businesses. In addition, you may have to pay extra to access advanced features such as custom domain, e-commerce features, custom design, or extended support.
If your business wants a more customized and professional website with more advanced features and without limitations, it may be worth investing in a custom solution developed by professional web designers. Do not hesitate to contact us for a free web development quote. This will help strengthen your company's brand and give a more professional impression to customers and potential customers.
What are the most important elements that should be on my company's website?
There are several key elements that should be present on your business website to make it effective and user-friendly. Here are some of the most important elements:
Home page: A clear and simple home page that gives the visitor an overview of your business and what you offer.
About us: A page describing your company's history, values and purpose, as well as information about the team behind the company.
Products and services: A page describing the products and services your company offers, with clear descriptions, prices and images.
Contact: A page with contact information for the company, including phone number, email address and address.
FAQ: A page with frequently asked questions and answers about your business and its services or products.
Testimonials: A page of testimonials or customer reviews can help build trust and convince potential customers that your business is reliable.
Blog: If your business runs a blog, having a page to showcase your latest posts can give visitors a sense of engagement and expertise.
Social media: Links to your business's social media pages can help visitors follow your business on other platforms and get updates on new products and services. Learn more about social media.
Search engine optimization: Search engine optimization is about optimizing a website to increase its visibility and ranking on search engines. There is no point in having a website if no one can find it. Read more about search engine optimization.
These elements can help create a complete and user-friendly website that gives visitors all the necessary information about your business.
Why is design important for my company's website?
The design of your company's website is important because it influences visitors' perception of your company and its brand. A professional website can build trust and credibility with potential customers, while an unprofessional website can make your business appear unreliable. A good design can also improve user experience through easy navigation, clear text and an attractive layout, which can increase conversion and sales. In addition, a well-structured design and high loading speed can help improve search engine optimization and increase traffic to your website. In summary, a well-crafted design can be crucial in creating a positive impression, improving user experience and increasing conversions and sales for your business.
How long does it take to develop a website for my company?
The time it takes to develop a website for your business depends on several factors, such as the scope and functionality of the website, your specific requirements and needs, and how experienced and efficient the web developer is.
To get a better estimate of the time it takes to develop a website for your business, it is best to discuss your specific requirements and needs with an experienced web developer who can give you a more accurate estimate of the development time. Contact us for a free web production quote.
My WordPress site has been hacked, what should I do?
If your WordPress website has been hacked, there are several steps you can take to fix the problem:
Shut down the website: The first thing you should do is shut down the website to prevent any malware from spreading to visitors.
Restore the website from backup: Restore from a backup of the website. This can help you restore the site to its original functional state before the site was hacked. Keep in mind that the security hole may still exist.
Identify security flaws: Ask an expert to go through the website and identify any security flaws. This can help you gain insight into how the hacker got into the site and how to fix the problem.
Remove malware: Ask an expert to remove any malware and patch any backdoors the hacker may have created to access the site again. This assumes you have knowledge of WordPress and the programming language in which WordPress is built.
Update software: Make sure that all the plugins on your website are updated to the latest version to avoid security flaws.
If you feel that your knowledge is lacking in this area, please do not hesitate to contact us and we will help you identify security flaws, remove malicious code and update all your plugins.
Why should you use a web agency to build a website or e-commerce?
Hiring a web agency to build a website or e-commerce site has many advantages. First, the agency has experience and knowledge of web design, development and marketing. They can help you create a professional and well-structured website that is tailored to your company's needs and target audience.
Hiring a web agency can also save time and money in the long run, as they can offer a complete solution that includes everything from design and development to maintenance and support. This can eliminate the need to hire an in-house web developer or designer and free up resources for other areas of the business.
A web agency also provides valuable insights and advice on web design and marketing, which can help improve a company's digital presence and increase sales.
Why build a WordPress website for my business?
Building a website in WordPress can be beneficial for businesses for several reasons:
Simplicity: WordPress is easy to use and you don't need technical expertise to learn the basics of building and maintaining a website.
Flexibility: WordPress offers a wide range of themes and extensions that allow you to customize the design and functionality to suit your business needs.
Search Engine Optimization (SEO): WordPress has powerful tools that can help improve your website's SEO, such as the ability to edit meta descriptions and meta titles.
Responsive design: WordPress themes are usually responsive, meaning they automatically adapt to different screen sizes and devices, which is important to ensure a good user experience.
Large user base: WordPress is a popular content management system (CMS) and has a large user base worldwide. This means that there is a wide range of online support and community forums where you can get help and advice if needed.
WordPress is a great solution for businesses that want a flexible and user-friendly website with the ability to easily update and improve their online presence.
What are the different e-commerce solutions available?
There are several different e-commerce solutions available, here are some of the ones available today:
Open source platforms: These platforms, such as WooCommerce for WordPress, are free and open for developers to modify and customize as needed. They are often more technically advanced and may require more technical expertise to use and maintain.
SaaS platforms: Software-as-a-Service (SaaS) platforms, like Shopify, are hosted services where all maintenance, security, and upgrades are handled by the provider. These platforms are easier to use and require less technical knowledge.
Custom solutions: For larger businesses or those with specific requirements, it may be appropriate to develop your own custom solution from scratch or by adapting an existing platform.
The choice of e-commerce platform depends on your company's specific needs and budget.